Date: 01-25-2020

Number of Hours: 5.50

Short Description: Engine Electrical & Fuel Return Line


Plans:
1. Hook up the fuel pressure sensor.
Status: Complete. Final electrical connections to the sensor were completed.
2. Verify fuel flow and pressure.
Status: Complete. Before connecting the fuel input and return lines the flow was checked. Measured flow was 53 GPH. This is well above the 40 GPH listed in the manual. After connecting the pressure was measured to be 44 PSI at the instrument panel.
3. Complete the fuel line connections.
Status: Complete.
4. Continue ECU electrical hook-up.
Status: 95% complete. The harness has been integrated into the avionics compartment. Only a few connections remain. An anti-rotation block was added to the ignition switch. This will prevent the switch core from turning.
5. Verify the oil temperature probe.
Status: Complete. Using a cup of boiling water the probe output was observed at the instrument panel. It seems to be about 20 degrees low. The gauge never got past about 190 degrees.

.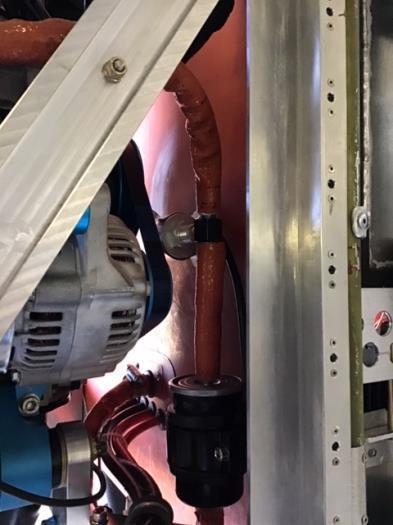 Fuel Intake Line at 5-micron Filter Output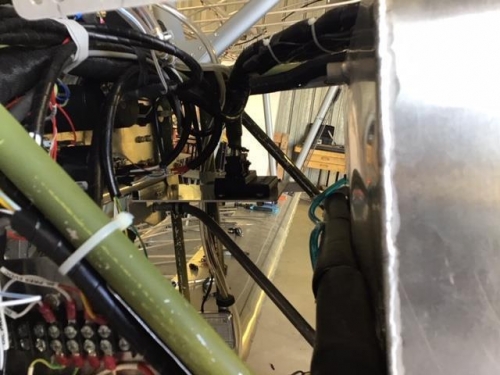 ECU and Fuel Return Line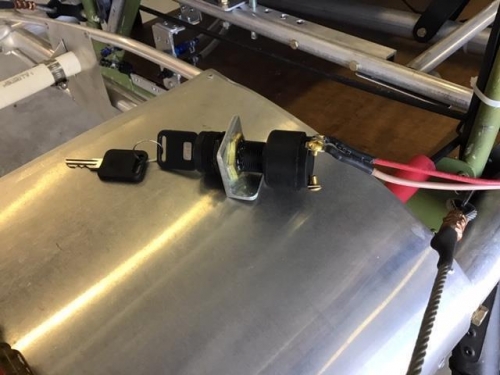 Ignition Key Anti-Rotation Bracket