Date: 09-14-2021

Number of Hours: 2.00

Short Description: Change Water Temp Probe & Nameplate

Plans:
1. Change the water temperature probe to UMA style.
I have been bothered by the horrible accuracy of the water temperature gauge. This is due to the decision to use the existing pickoff from the Suzuki's coolant sensor with the UMA gauge This was the original recommendation from Aeromomentum. It has not worked out well. Previously I had inserted a sensor in the coolant line to accomodate the blower but it's better now to install the necessary UMA temperature probe. So that requires the blower probe to be moved. The next decision here was to go to an external pin style probe. Normally the pin is inserted into the radiator's vanes but in this case I am bonding it to the radiator's side. Some rewiring is also required.
Status: The blower probe has been relocated and wired. The water sensor is now on order.
2. Add the required nameplate to the fuselage.
Status: Complete.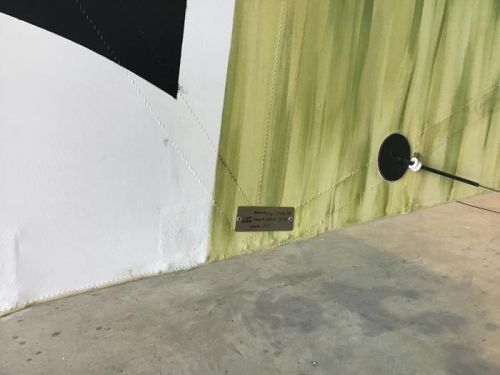 Nameplate Added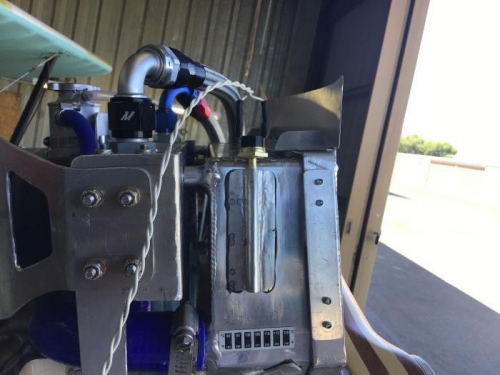 Temperature Probe Bonded