Date: 02-17-2018

Number of Hours: 4.50

Short Description: Torque Arm Fabrication

Plans:
1. Replace the bungee washers.
Status: Complete. I have been having second thoughts regarding the bungee washers. Previously I installed washers to butt up against the axel sleeves. Thus they did not contact the gear legs at all while protecting the bungee. This seemed a reasonable approach. The problem there was that the bungees were routed poorly. To correct this I remade the washers and bonded a piece of cowhide on the wearing surface. They now have a larger inside diameter and still protect the bungees but with more efficient routing. The hide should prevent direct metal to metal contact when moving.
2. Retie the bungees.
Status: Complete.
3. Install the torque arm.
Status: Complete. Now that the bungees are back on I went ahead and installed the torque arm. I used washers to space it away from the leg slightly. It should work fine.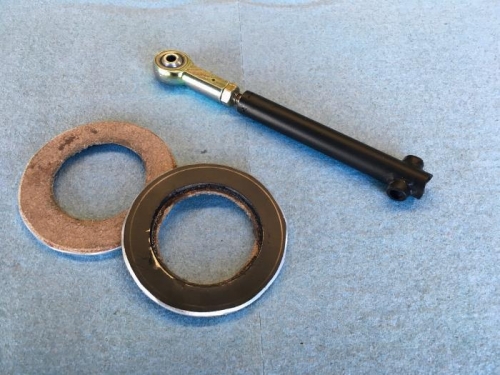 Washers with Cowhide & Torque Arm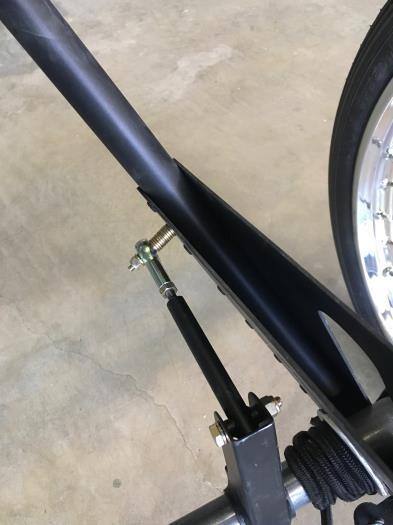 Installed Torque Arm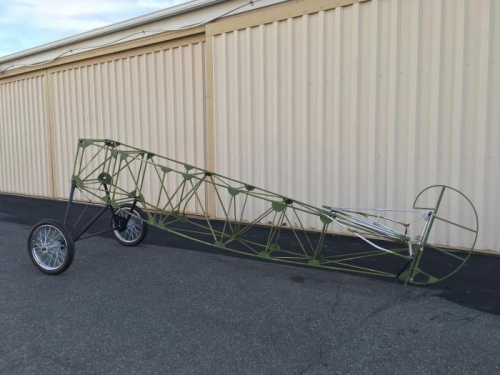 Fuselage Side View