Date: 01-21-2018

Number of Hours: 5.00

Short Description: riveted on right bottom wing skin

I didn't do any riveting on the right wing yesterday for want of a helper.

I needed about an hour of helper support, and I figured that I could hijack rachel this morning with a free breakfast offer.

No deal. Rachel turned down my breakfast offer and my request for help.

I was bummed all day (until about 3PM), and then I decided that even if I had to go slow, I'd try and rivet the wing skin myself.

Surprise - it went faster alone than it did with a helper. I was better able to "feel" the rivet. My arms got a little scraped up, working inside the the wing cavities, but not too bad - no skin broken - no blood shed.

Got the travel limit brackets for the GSA 28 and put them on. Everything is looking good.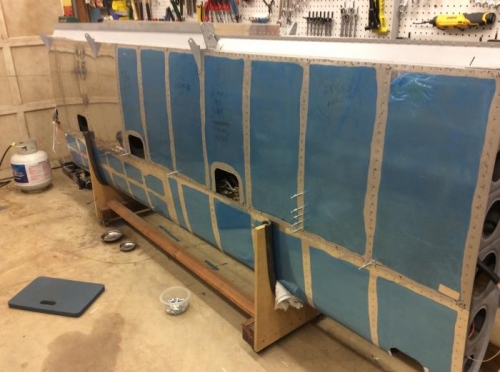 right wing skin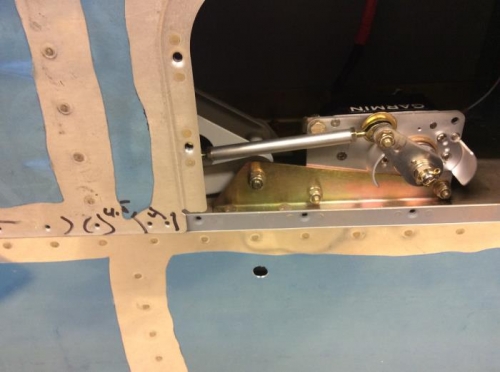 servo stops for autopilot