Date: 07-22-2017

Number of Hours: 8.00

Short Description: Finished canopy fairing and reopened canpy


A little bit of anxiety today.

I worked a couple of hours the last two nights but neglected to log in.

Oh well - I finished fiberglassing the windshield fairing - a task I have been dreading. As with all of the Van's tasks. The easy ones are hard. The supposedly hard ones - not too bad.

I finished glassing the canopy. The belt over top arch is supposed to be .08" thick. I did mine with 6 plyd of tape and came out to about .09 - real nice.

Before the final coat, I needed to build up some areas. I have found that one squirt of West and one squirt of hardener and 3 1/2 ts of microballoons make a perfect filler. The filler went in, and I let it set for about 4 hours.

Then I sanded everything to 80 grit and got rid of all the dust. Then a top coat of epoxy followed by the peel ply. I wetted down the peel ply real well and crossed my fingers.

6 hours later (a very hot day), the peel ply came off. That stuff is great. A really nice surface.

Then, the moment of truth - to see If I had glued the canopy shut forever.

I made a special tool, using a 1 1/2" flexible putty knife. I ground it down to about 3/4", eased teh edges and the tip, and gently worked around the canopy between the mold release tape and the canopy fairing. I manipulted the latch, and slowly, after 2 or three passes of the tool and about 20 cycles of the lock, I could see the canopy moving all the way along the seal.

I my daughter to help, and between the two of us, providing even pressure from both sides, the canopy opended easily.

Further, to re-close it, it works better than before I put the fiberglass on!

Really, really, really happy.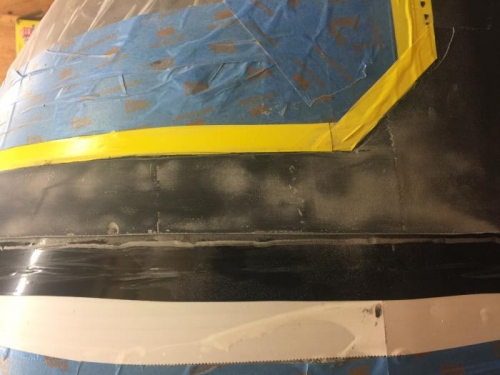 belt across top of canopy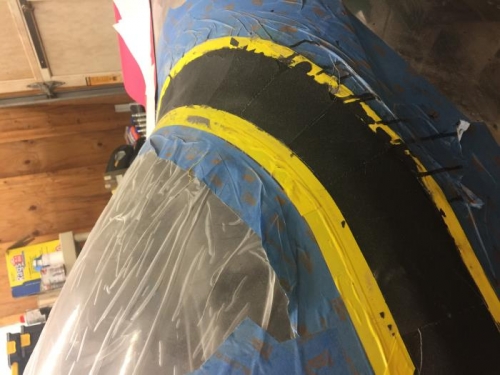 Front fairing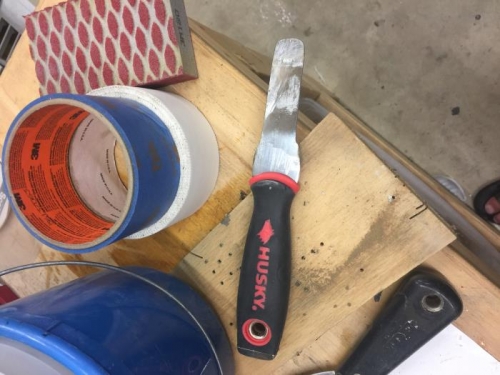 Separation tool