Previous Builder
Next Builder
Date: 10-13-2017

Number of Hours: 0.00

Short Description: Test Flight #9


Flight test #9 was completed on October 13. The purpose of this test was to determine the effects of an aileron modification, measure the effects of inter-cylinder baffles added to the right side of the engine, and to improve my tailwheel landing skills.

In earlier posts I stated that the left wing was slightly heavy. To help eliminate that issue, the rear edge of the right aileron was squeezed slightly with a special tool I fabricated for the purpose. Squeezing the trailing edge of the light wing is a process learned from RV builders. In my case, it seemed to help, but you need to be careful to take into account any imbalance in the fuel load in the wing tanks. Since the fuel load is normally somewhat out of balance, I will hold judgment on this fix until I fly it more in this condition.

The right side heads have always run hotter than the left, and I would like to balance out the temperatures. This flight tested the effects of adding inter-cylinder baffles to limit the flow of air between the lower ends of the cylinders, and force the air that did pass between them against the cylinder fins. Unfortunately there was very little balancing effect, so they will be removed.

I flew to another airport with less trees around the approaches, and did a series of take-offs and landings. I figured out that I was having problems on some landings because I was relaxing the stick after touching down in a three point attitude, allowing the tailwheel to come off the ground again. Now that I am focusing on keeping the stick all the way back until I park the plane, things have improved greatly.

I now have twenty hours on the plane, and twenty more to go in phase 1.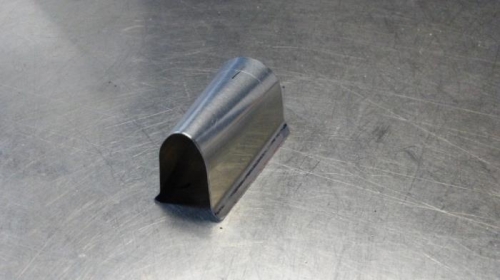 Inter-Cylinder Baffle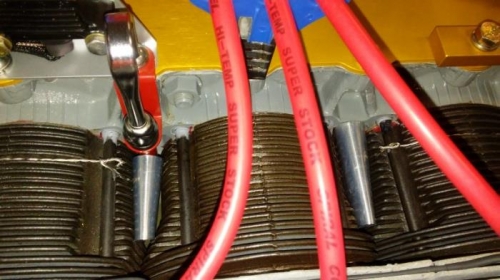 Inter-Cylinder Baffles in Position
Rear Baffle
Previous Builder
Next Builder