Previous Builder
Next Builder
Date: 09-01-2015

Number of Hours: 0.00

Short Description: Finished console with iPad mount

After 4 years of use and 2 iPads, the console mount has worked very well. The iPad is an integral part of the panel.

When a newer slightly smaller iPad became available I was able to purchase a smaller mount for the RAM Mount and gained a bit of visual real estate.

The iPad does visually block the throttle quadrant. However it is a simple matter to move it aside for better viewing. When encountering gusty landing conditions I often remove the entire mount to remove all obstacles to fast throttle movement and full stick movement though there is no stick interference when the iPad is in its normal use position.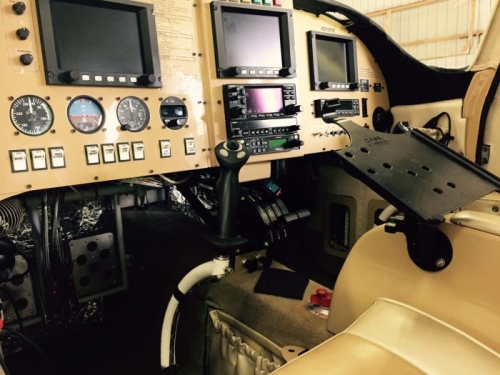 RAM Mount on console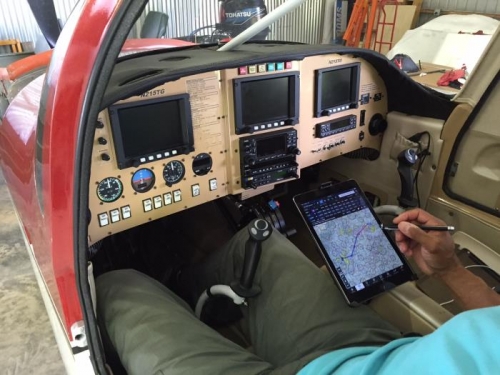 iPad in place - stylus only used for scratchpad
Previous Builder
Next Builder