Previous Builder
Next Builder
Date: 11-13-2017

Number of Hours: 2.00

Short Description: Left Wing Final Install

Installed the left wing. Was definitely a 2 man job because it requires considerable maneuvering of the wing tip in all motion axes (up/down, fore/aft, in/out, and twist) to feel the bolts through the main spar and wing spar holes. And except for having to remove one of the outboard bolts once it was seated (due to it being the wrong length) the job was a slow but steady progress task. Once all 6 bolts were in place, we tightened them down then torqued them to the plans' spec. It really is looking like an airplane now.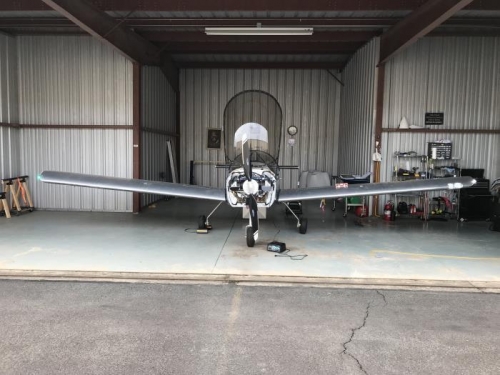 From the front - both wings secured.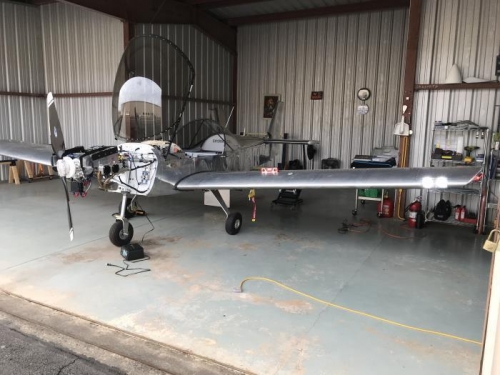 From the left (pilot's) side.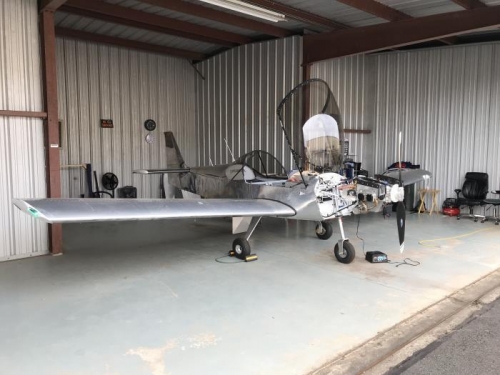 From the right (passenger's) side..
Previous Builder
Next Builder