Previous Builder
Next Builder
Date: 09-20-2020

Number of Hours: 4.00

Short Description: Fix Left Flap Track

While exiting the aircraft from my 16 September flight, my toe accidentally caught on the left flap as I stepped off causing the flap to droop and not track correctly. Investigation showed I had deformed the metal along the track carved into the inner flap rib. What bothered me more was the absence of the nylon control plate which reinforces the flap actuator pin slot on the inboard rib. I have no idea how I missed that.

So I cleaned up the gouged portion of the track, fabricated a new control plate out of 1/8" nylon stock, and installed it over the gouged portion of the original track slot. The flap is tracking normally (like it used to), but is also much better reinforced than it was.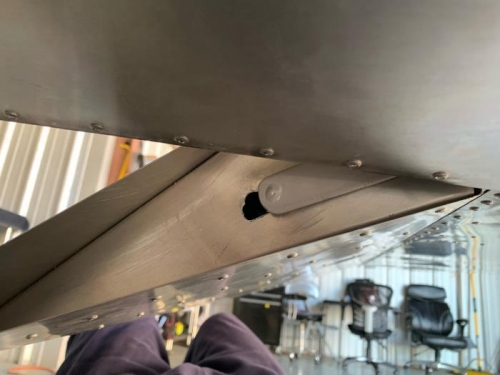 Flap track without teflon reinforcement and torn area removed.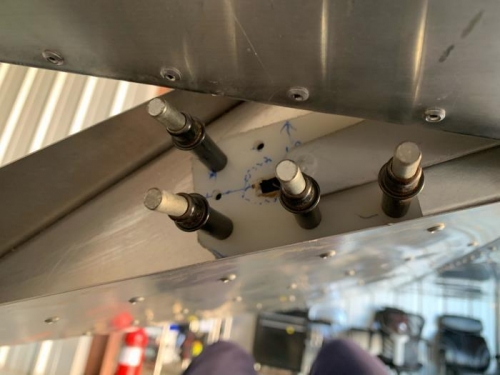 Teflon reinforcement fitted and drilled out.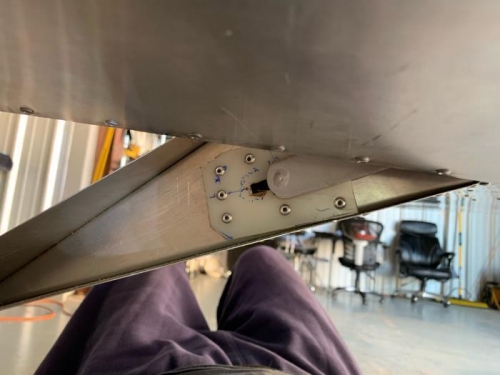 Conpleted installation of teflon reinforcement.
Previous Builder
Next Builder